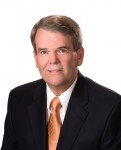 Veteran Home Loans
If you are a veteran, the VA Home Loan Program should not be overlooked in the Houston home buying process. VA home loans have a maximum loan amount of $417,000 and are a benefit worth looking into.
VA home loans are characterized by their 0% down payment, competitive interest rates, and favorable qualifying guidelines. If you've earned the benefit, it's time to take a look at the features and math of the VA home loan program. Contact John Henry Properties for more details. I have 40 years of experience assisting veterans and I look forward to assisting you.
VA Eligibility
Individuals who are active duty, retired, national guardsman, reservists, un-
remarried widows of veterans who died from a service connected disability are
generally eligible for a VA home loan. In addition, individuals with service as
members in certain organizations, such as Public Health Service officers, cadets
at the United States Military, Air Force, or Coast Guard Academy, midshipmen
at the United States Naval Academy, officers of National Oceanic & Atmospheric
Administration, merchant seaman with WW II service, and others. For more
detailed information please see the General Rules for VA home loan eligibility or
Who's eligible for VA home loans visit  VA Eligibility Guidelines .
The realities of the VA loan program are:
1. A veteran may use his/her VA benefits multiple times provided the prior VA
loan was paid in full or there is sufficient VA guarantee remaining to satisfy
lender requirements for a new VA loan.
2. The VA loan program limits the veteran on closing costs they can pay. This
in turn means the seller in a VA sales transaction has a higher level of closing
costs. However, this negative impact on the seller can often be overcome
while negotiating the sales price. Since the VA loan requires no down
payment, if the seller agrees to pay the vet's closing costs and prepaid items,
the veteran can move in for no cost.
3. Processing a VA home loan normally takes no longer than an FHA or a
Conventional loan.
4. Even though someone may be eligible for a VA Home Loan, they must still
qualify based on lender and VA required underwriting standards. As with
other type of home loan, credit history and income do matter. VA debt ratio
limits are higher and the VA residual income limits may allow you to qualify
for a higher mortgage than FHA or Conventional loans.
5. To apply for a VA home loan, you will need a copy of your DD214 and VA
Eligibility Certificate along with all of the other documentation required by
your lender. You should have received a copy of your DD214 when you were
discharged from the service. However, if it has been lost, you can order
a new one on line. To obtain a copy of your DD214 or any other military
records go to National Personnel Records Center.
VA Funding Fee
The Department of Veterans Affairs charges a Funding Fee on VA Home Loans
which can be paid either in cash at closing or added to the veteran's loan amount
and financed which is by far the preferred method. The Funding Fee is comparable
to mortgage Insurance charged on FHA home loans and PMI charged on
conventional loans and at times cheaper. The following percentages are multiplied
times the vet's proposed loan amount to arrive at the dollar amount of the Funding
Fee:
VA Funding Fees Effective 10/1/2011
Purchase / First Time Use
Active Duty / Retired        Guard / Reserves
0% Down                                    2.15%                          2.40%
Purchase / Additional Use
Active Duty / Retired        Guard / Reserves
0% Down                                   3.30%                            3.30%
The VA Funding Fee is waived for veterans receiving any compensation for a
service connected disability.
VA Specially Adapted Housing Grants
The VA also has grants for qualifying disabled vets. These grants can be used to
help purchase specially adapted housing, or modify current homes to be more
accessible. One such grant is the VA 2101(a) Specially Adapted Housing Grant,
which provides up to 50 percent of the cost of a specially adapted house (in specific
circumstances) or a maximum amount of $63,870.
Veterans should contact the VA to learn whether your specific disability qualifies.
For additional information, please see details of specially adapted housing grants.
According to the Department of Veterans Affairs, "The goal of the Specially Adapted
Housing (SAH) Grant Program is to provide a barrier-free living environment that
affords the veterans or service members a level of independent living he or she
may not normally enjoy."
Texas Veterans Home Loan
The Texas Veterans Housing Assistance Program was created in 1983 by the Texas
legislature. It's funded entirely by the sale of bonds and is managed by the Texas
Veteran Land Board. Its purpose is to provide below market interest rates making
housing more affordable to Texas Vets. You must first be able to demonstrate
that you were in the service the minimum days required to satisfy guidelines. This
is normally done by providing a copy of your DD 214 and in some cases proof of
residency for the past twelve months. Your credit approval is determined by the
everyday guidelines of the Conventional, FHA, or VA loan you have applied for
through a Texas Vet approved lender. The maximum loan amount under the Texas
Vet Program is $417,000 and may be used for both a 15 year and 30 year loan
terms.
Who Qualifies?
You must have served no fewer than 90 consecutive days on active duty
unless discharged sooner for a service connected disability. Active duty is
considered even if it was for training purposes in the Army, Air Force, Navy,
Marines, Coast Guard or the United State Public Health Service or a reserve
component of one of the listed branches. Texas National Guardsmen are
eligible after completing all active duty training requirements as a condition
of enlistment or appointment. The unmarried surviving spouse of a Texas
Veteran who is missing in action, or who dies in the line of duty, or died from
a service connected cause may be eligible.
You listed Texas as your home of record at the time of entry into the
military or you must have been a legal resident of Texas for at least twelve
consecutive months immediately prior to filing your application for a Texas
Veterans Certificate. You must be a bonafide Texas resident at the time the
application is made for your Certificate (living in Texas).
You have not been subject to a Dishonorable Discharge
If you are unable to find a copy of your discharge document, form DD 214,
you can obtain one from the National Personnel Records Center.
Low Rates
Interest rates on the Texas Veteran Home Loans are set weekly. If you have
obtained your Texas Veterans Certificate through an approved Texas Vet Lender
and signed an earnest money contract to purchase a home, the current rate may be
lowered further for the following reason:
A veteran with a qualified VA service connected disability of 30% or more is
entitled to a .5% reduction in the normal Tex Vet rate