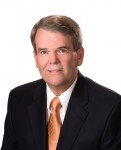 The Houston real estate market is complex and your financial investment demands knowledge, experience, and service.  Attention to the large and the small print are critical to your success when you are listing, purchasing or leasing Houston real estate.
Selecting your Houston real estate broker is step one and will go a long way toward insuring your success and satisfaction.
At John Henry Properties, my business philosophy is simple, "Listen to my clients, understand their needs, and apply my 40 years of experience in Houston real estate".  A winning combination that is sure to meet your goals of buying, selling or leasing Houston homes or Houston commercial properties.
I've helped thousands of satisfied customers and your satisfaction is my goal.  In a complex Houston real estate market, knowledge, experience, and service are the key to a successful real estate transaction.
I look forward to assisting you.  Select the best.  You deserve nothing less.