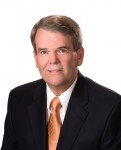 Selling a home requires planning and preparation.  At John Henry Properties, I understand that marketing is a creative process and your home is unique.
So let's get started.  John Henry Properties is here to guide your way.
Prepare your home for sale
Staging is the buzz word for sellers preparing their home for sale.  Some of the items in staging your home are:
If possible, remove personal items from sight such as family pictures, diplomas, trophies, and above all remove the clutter.  Remember that your potential buyer is trying to imagine your home as theirs when they tour your property.  If possible, tone down colors by painting rooms a neutral color and don't forget minor repairs that you have been putting off.  Remember, your goal is to allow the buyer to easily imagine the home as theirs and move in ready.  Your pictures, memorabilia, and clutter will remind them that it is yours.
Don't forget the sense of smell.  If you are a smoker or pet owner, your potential buyer may not be and your home will reflect those odors that you long ago became used to.   A little fresh paint and carpet cleaning can help with buyer first impressions from both a visual and scent standpoint.  For further suggestions for staging your home, follow these links
Pricing your home:
Did you know that homes listed with a realtor on average realize a 16% higher sales price?
Consider your competition.  What other homes in your neighborhood are for sale and what have other homes sold for in the past 6 to 12 months?  What is their condition when compared with your home?
How quickly do you need to sell?  Are you being transferred and will your company assist with the expense of selling your home as part of your transfer package?
The best way to accurately determine the value of your home is with a Comparable Market Analysis (CMA) provided by a realtor.  Contact John Shellington for your free CMA.  Include CMA Link
Know your bottom line.  Prepare a "payoff request letter" for your lender if any.  Both your realtor and the title company that closes the sale will need a current payoff and it gives you a starting point to determine the equity in your home.
Consider the closing costs.  Depending on your listing agreement and to some extent the type of financing used by the buyer, your closing costs can be estimated.  Don't forget property taxes.  They are normally prorated up until the time the buyer closes on your home.
Contact John Henry Properties for a free Comparable Market Analysis (CMA) and consultation to design a marketing strategy for your home.
Legal and other helpful documents:
Prepare a folder containing all legal documents pertaining to your property, i.e. copy of title policy, deed or deed of trust, and property survey, if you have one.
Is the property being sold part of an estate or divorce settlement?  Provide a copy of probated will, list of all heirs and how they may be reached, and/or a copy of your divorce decree if applicable.
Do all owners of the property have the capacity to sign legal documents?  If not, let your realtor know so all interested parties (title co., etc) can be made aware.  Be prepared to execute power of attorney or guardianship documents if you have not already done so.
Marketing Your Home:
Marketing your home involves more than putting a sign in your yard.
Exposing your home to as many potential home buyers is the key. More than 75% of potential home buyers begin their search on the internet.  Consumers are demanding greater flexibility in their property searches.  Time is of the essence and holding the attention of the buyer is critical.
Did you know that the Houston Association of Realtors is the largest individual membership trade association in Houston and the largest local Association/Board of Realtors in the United States?
Enlist the efforts of an expert in real estate.  John Henry Properties has the experience you need.  With 40 years in the Houston real estate market, we've dealt with all facets of Houston real estate sales, negotiating offers, property appraisals, financing, title work and more. 
A tailored marketing plan for your home will include show casing your home in our standalone company web site, the Houston Association of Realtors MLS system, placement on external sites such as Zillow and Trulia, employing social media sites Twitter, Blogs, Face Book, and more.  Marketing real estate demands exposure. 
Negotiating and accepting an offer to purchase your home:
Buyers purchasing with home loans must include a pre-approval letter from their lender.
If financing is to be used, will financing be provided through FHA, VA or conventional lending?  This could impact your seller proceeds.
Based on purchase price, what will be your net proceeds?
Does the offer contain contingencies such as sale of other property by the buyer?
Does the proposed closing date correspond to your needs and expectation?
Does the offer contain any requested repairs to your property?
The purchase offer will usually contain an "option period" during which a buyer will have your property's mechanical systems and structural integrity inspected.  What Option Fee is appropriate and when should the option clause expire?  This could create a point for renegotiation from the buyer side on repair issues.  This "option" process is separate from the lender appraisal process.
Should you expect any repair requirements from the lender's appraisal?  Lender guidelines call for appraisers to determine market value and to observe structural integrity and health and safety of your property.  It may be your intent to sell your property "as is" but this is seldom possible when financing is used by the buyer.
These are just a few areas for consideration when reviewing an offer on your property.