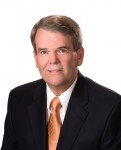 Unfortunately, some sellers find themselves in a position where they can no longer make the payment on their home and the market value of their home has declined.  If you find yourself in this position, there is an alternative to allowing your home to go into foreclosure.  This process is known as a Short Sale and should be explored as an option.
A Short Sale is a transaction in which a seller owes more money on the mortgage than the sale of the property will likely produce when sold. For economic reasons, the seller is unable to bring sufficient funds to closing to cover the difference between the mortgage balance owed and the proceeds from the sale and a loan modification or refinance of their current mortgage is not an option. 
The seller must request that their lender accept less than the balance owing.  There is no obligation on the lender to accept a Short Sale request.  The Short Sale process begins with the seller submission to and acceptance of a Short Sale Package by their lender.  Lender acceptance is the key.  The lender decision will be based upon their determination of what will produce the best economic outcome for the lender.  The lender may also require that the homeowner apply for assistance under the Home Affordable refinance Program (HARP) of the Home Affordable Modification Program (HAM).
Preparation for a Short Sale application begins with a package documenting the seller's financial hardship including the following:
Short Sale proposal or cover letter acceptable to the lender.
Short Sale payoff application prescribed by lender.
Seller hardship letter detailing their financial reasons for the Short Sale request.
Seller financial information supporting their hardship letter. This would include copies of pay stubs, tax returns, bank statements, medical bills, proof of job loss or other documents required by the lender.
Seller's realtor must include a CMA (Comparable Market Analysis) establishing property's estimated value.
Any other documents requested by seller's lender.
The process could also involve the approval by a second lender if there is a second lien on the property.
Once this information has been reviewed and accepted by the lender, the listing agent may enter the property in MLS as available for Short Sale.  Keep in mind that this does not guarantee that any offer to purchase can be accepted by the seller.  Any offer must first be approved by the lender in order for the Short Sale to proceed.
The primary advantage of a Short Sale would be avoiding a foreclosure on their credit history.  However, a Short Sale has credit consequences that must be considered i.e. lowering your credit scores, inability to obtain loan approval on a future home loan for a extended period of time, inability to obtain credit for other installment and revolving debt or the imposing of higher rates, credit denial or higher premiums for insurance to name a few.  In spite of these draw backs, a Short Sale will still be more beneficial to the seller than Foreclosure.  The key will always be keeping lines of communications open with the lender and working with a realtor designated as a Short Sale and Foreclosure Specialist.
If you find yourself in a position where a short sale listing of your home is a necessity, be sure to contact your Short Sale Specialist.
Contact John Shellington, your Short Sale Certified realtor.