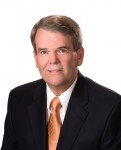 From Kingwood to Sugar Land, The Woodlands to Clear Lake/Friendswood and all points in between, the home buying process has some basic steps for the buyer to follow that simplify the process, and protect their investment.
Use the tools in this web site to narrow the geographic area you wish to purchase a home.
Select a realtor to represent you and, before working with a realtor, understand the duties of the realtor depend upon who they represent.  A realtor should always inform the buyer of whom they are working for.  The listing agent represents the seller in the transaction and a sub-agent for the listing broker also represents the seller.  As a buyer you may prefer to work with a broker who represents you, a "buyer's agent".  In some cases, a real estate broker may act as an intermediary to the transaction.  Just remember that the fiduciary responsibilities of the realtor you are working with are critical.  Finally, your realtor's knowledge, experience, and service are essential to the success of your home buying process.  Contact John Shellington for the best in buyer representation.
The pre-approval process should be prepared for by getting your financial details in order.  This means examining your credit scores, income and asset.  The starting point would have to be your credit scores.  Credit requirements are changing frequently.  In general, you will find that most lenders will use a minimum middle score of 620.  If more than one person is applying for the loan, the score used will be the lower of the two middle scores.  If you find yourself with scores at or below this level, it's time to consider credit repair.  The process of bringing your scores up might take only a short period of time and can be handled by yourself or with the assistance of a credit repair companies, Lexington Law / Veracity Credit / Sky Blue Credit, to name a few.  My advice would be to rely on the expertise of a credit repair company to achieve the fastest results.  Your efforts to bring your scores up will result in not only a home loan approval but also a better interest rate on your mortgage and don't forget the savings it will produce in credit card rates, installment loan rates, insurance premiums, etc.  You're actually putting money back in your pocket if you go to work on your credit scores.  For additional information on home loan guidelines, visit the home loan section of this web site.  Get stared now and make home ownership a reality.
If financing is needed to complete your purchase, research available lenders in your area and obtain a mortgage pre-approval.  Your offer to purchase will not be presented to a seller unless it is accompanied by a lender pre-
approval.
When negotiating your offer, a provision in your contract permits the buyer to have a home inspection performed.  This will give a more detailed and qualified opinion of the overall condition of the property.  Home inspectors are licensed individuals that evaluate the physical condition of the structure and mechanical systems of the property being purchased.  As a buyer, do not rely on the appraisal process of the home to determine structural integrity and functional level of mechanical systems.  Remember the appraiser's responsibility is to establish property value and, although they do visually inspect the property, their expertise in this area is limited.
Of course, there are many details needing attention in the home buying process but starting with these three points will help insure success.
Whether moving across Houston or across the country, I look forward to matching your dreams and needs with the best possible property.  My unique background in both real estate finance and sales, bring a level of expertise to your transaction second to none.
Helpful Relocation Links
Utility companies in the Houston area
Purchasing a home?
John Henry Properties is the right choice.
Please contact me with any questions you might have about selling, leasing, or purchasing your home and commercial property.  Research and preparation are your keys to success.  I look forward to assisting you.